COPY FRONT DOOR INSULATION IN THE SAME ASPECT OF THE ORIGINAL, REHABILITATION OF THE IRON WORK
Door 1900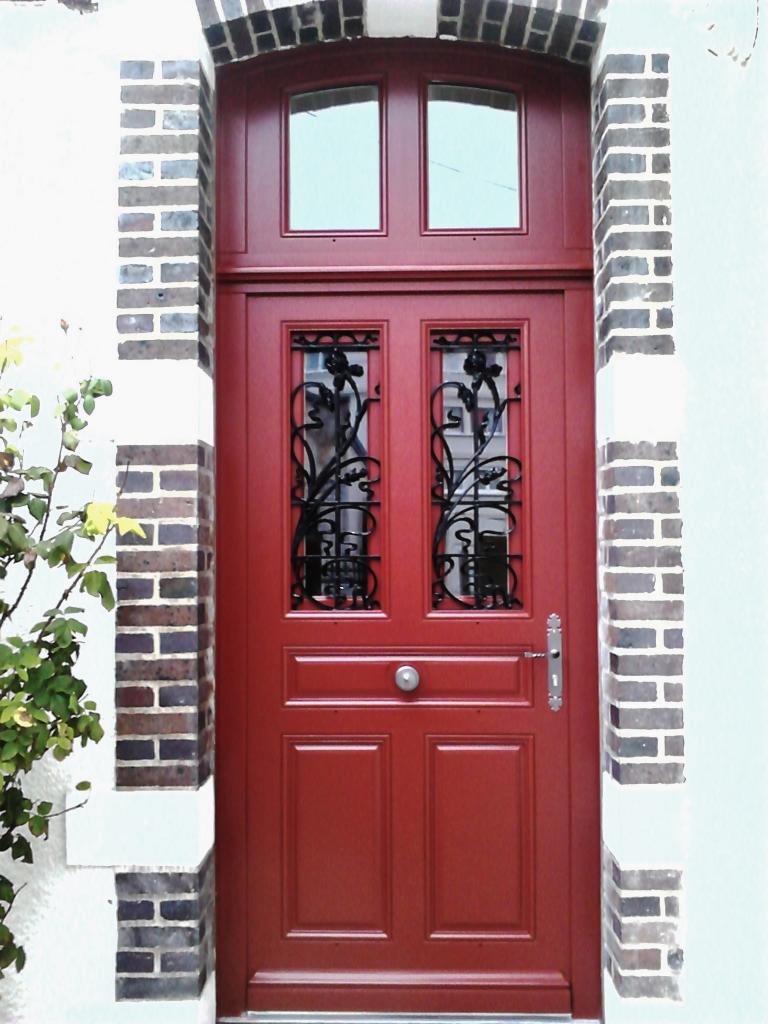 Door assembly frame, molding, panels rake cover. Grids " Fleur-De-Lis", art, decorate, transom repeating. 1100m/m in width.
DOUBLE WING OF THE DOOR, MOLDING, LARGE FRAME AND CURVED TRANSOM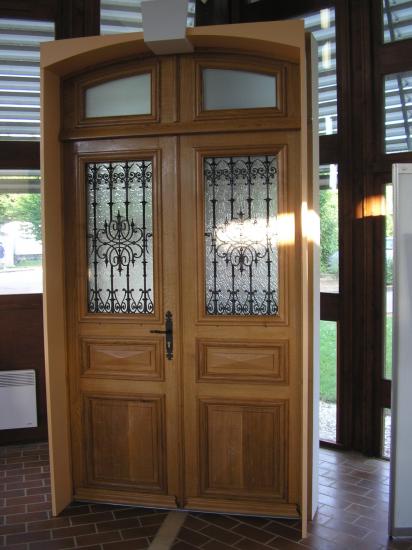 Restitution of a ancient front door, according to a door found in a storage place.
DOOR GLAZED LOUIS PHILIPPE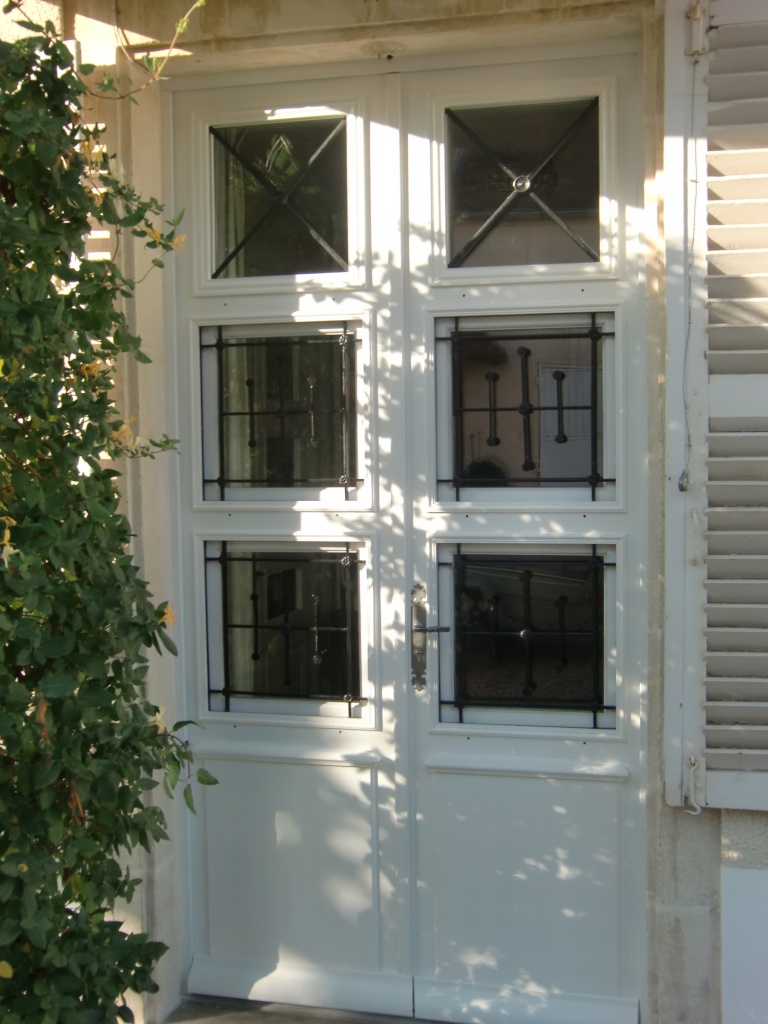 Front door double wing of the door; bedrock, panel table protruding, picture rails, decor high molding, large frame, protecction grids restored, in front of chassis opening, glazing; insulating.